In the world of luxury sedans, the Audi A6 stands out. From powerful engines to secure safety systems and an innovative interior, you won't want to leave. The team at Audi Ithaca put together this Audi A6 review to help you get a better sense of how it feels behind the wheel of this high-end sedan.
After reading our 2020 Audi A6 review, Ithaca, Corning, and Binghamton drivers can schedule a test drive today! 
Assertive Audi A6 Engines
Under the hood of the Audi A6, you'll find either a 2.0-liter TFSI® 4-cylinder or 3.0-liter TFSI® V6 engine. Both come equipped with turbochargers for powerful torque you can feel through your hands and a responsive throttle for a thrilling drive.
Intelligent Interior: Total Body Experience  
The interior components of the 2020 Audi A6 come together to create a full-body, immersive experience for drivers and passengers alike. In this attractive sedan, ergonomic design meets advanced amenities.
Dual Touchscreen System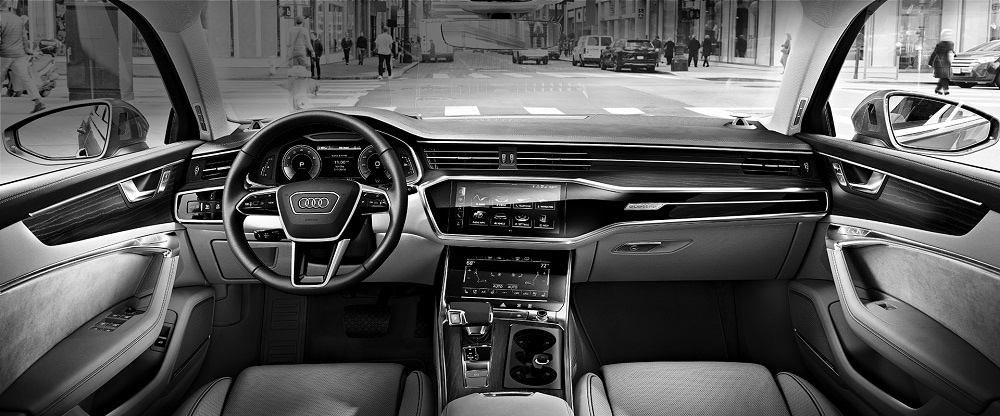 These days, many new cars have LED display or touchscreen technology. What sets the Audi A6 apart are its two MMI® touch response displays. Designed with you in mind, these intuitive and responsive touchscreens were modeled after the devices you use daily, allowing you to scroll as normal.
The first thing you'll notice upon getting behind the wheel is how the topmost screen tilts toward you to limit neck strain and maximize comfort. Acting as infotainment central, you'll use this screen to pick the next song, set mood lighting, and more.
Gaze downward to peek at the lower screen. With this one, you and your copilot can adjust your seats and change the temperature and ventilation settings for maximum climate control year-round. 
Vivid Visuals  
Now with 30 brilliant colors, the ambient lighting in the 2020 Audi A6 fully animates the driving experience for both drivers and passengers. Thoughtfully placed bulbs throughout the cabin accent the striking interior design.
Surround Sound
The Audi A6 offers a 16-speaker Bang & Olufsen®3D Premium Sound System artfully arranged to mimic a live show. Pair dramatic contour/ambient lighting with your favorite soundtrack or concert recording for an epic journey no matter where you go.
Virtual Cockpit Plus
Take your cockpit to the next level in the 2020 Audi A6 with the available Audi virtual cockpit plus that features a 12.3-inch display with three visual modes. Use the 3D map or Google Earth™ visual for consistently accurate navigation.
2020 Audi A6 Safety Features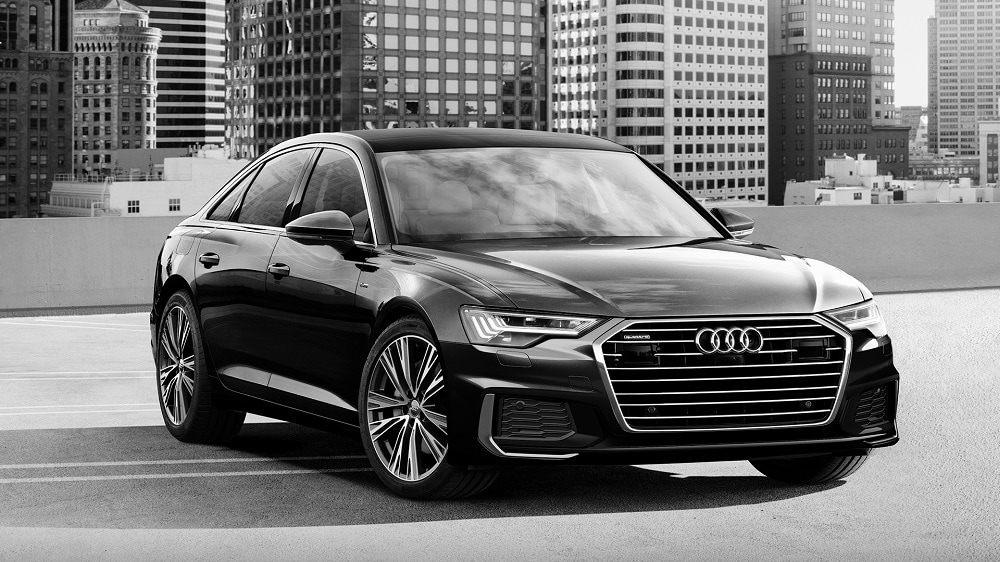 The Audi adaptive cruise assist system offers engaging and responsive support that redefines previous notions of cruise control. By providing braking and acceleration assistance-in addition to consistent speed, following distance, and even lane integrity guidelines-the 2020 Audi A6 transforms your daily commute. 
The top view camera system with Virtual 360-degree view gives you a powerful bird's-eye visual. Drawing information from cameras and sensors around your Audi, you can easily take stock of your surroundings before proceeding. From pulling out of the driveway to parallel parking, maneuvering your Audi A6 just got easier. 
The head-up display with navigation in the 2020 Audi A6 projects key information, like your current speed and posted speed limits, onto the windshield. Manage your momentum while keeping both eyes on the road ahead.
Meet the Magic of the Audi A6 Today!
Now that you've discovered a bit more about the 2020 Audi A6 interior, command system, and safety features, it's time to meet in person. Go ahead, pamper yourself with a luxury sports car that's the perfect balance of practicality and elegance. 
Car shoppers in Ithaca, Corning, and Binghamton can connect with one of our team members online or over the phone to get started. 
We can't wait to introduce you to the auspicious Audi A6 at Audi Ithaca!