At Audi Ithaca, we know how much you love being behind the wheel of your Audi A4, seamlessly cruising with style. To ensure that your A4 is prepared to do that for years to come, it's important to visit your dealership's service center for check-ups. How often are you supposed to do that?

To help, we have crafted this handy Audi A4 maintenance schedule. Below, you can find out exactly when to make an appointment for a checkup and what is entrained in each visit. Make sure you follow this guide in order to keep your rides smooth and safe on the roads of Ithaca, Corning, and Binghamton. Let's jump right in.
Every 10,000 Miles - Minor Maintenance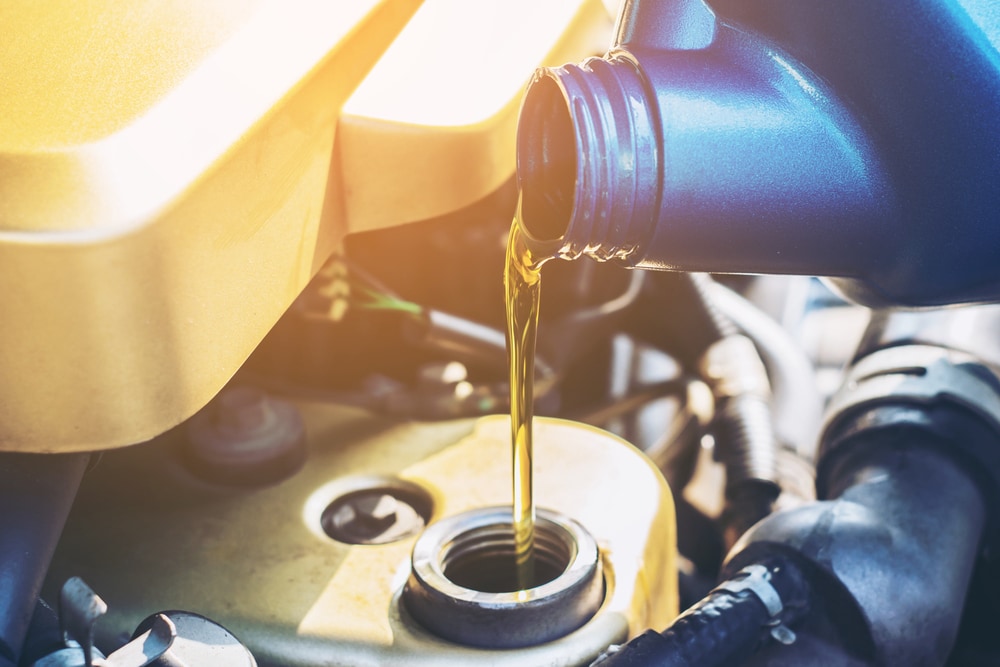 For your first visit and every 10,000 miles after, you have a minor inspection of your A4 to make sure everything is running smoothly. When the certified-technicians take a look at your car, they will assess the braking system, which includes the thickness of your brake pads, as well a provide a multi-point inspection.
They will also change and replace your oil and oil filter, as well as record the completeness of your tire repair kit. Finally, they rest your service reminder display.
Every 20,000 Miles - Standard Maintenance
Your next appointment should happen at the 20,000-mile mark (and every 20,000 miles thereafter) and is a bit more extensive. During this visit, professionals will take a deeper look into your vehicle, first inspecting the body of your A4 for paint damage, corrosion, and more.
They will also take a close look at your brake system, engine, transmission, and steering system to make sure everything is up to code. Along with a road test and multi-point check, other areas they thoroughly inspect are:
Interior & Exterior Lighting
Front & Rear Axle/Suspension Components
Horn, Instrument Cluster, Sunroof System, & Safety Belts
Tires & Spare Tire & The Underbody
Wiper Blades (replace if needed)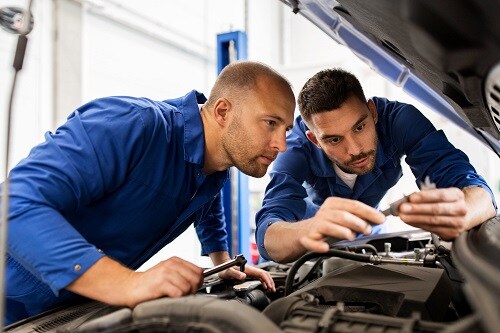 Additionally,  Audi A4 models will also receive an assessment of the connected battery box, lubrication on the door hinging and any other places that need it, and an oil change. The engine coolant system will also be checked for proper fluid levels.

Additional Audi A4 Maintenance Checks
Along with the minor and standard maintenance appointment, to keep your A4 running smoothly, the following will take place during your scheduled appointments (depending on the duration). These are just further preventative measures to ensure that your vehicle has plenty of life to give in the upcoming years.
Every 40,000 Miles - S-Tronic Transmission Fluid Change & Spark Plug Replacement
Every 60,000 Miles - Air Filter Replacement
Every 20,000 Miles - Dust & Pollen Filter Replacement
Every 2 Years (regardless of miles) - Brake Fluid Change
Schedule Audi A4 Maintenance in Ithaca, Corning, & Binghamton!
Now that you're equipped with this useful Audi A4 maintenance schedule, you can keep your beloved vehicle running great for longer. When it's time for your next visit, reach out to the professionals at Audi Ithaca and make an appointment!