Luxury sedans like the Audi A6 and Mercedes E-Class are built to offer you a stylish and reliable drive. They feature a classic design and premium amenities both inside and out. So, which one of these sporty luxury cars is right for you?
Audi Ithaca finds out for drivers in Ithaca, Corning, and Binghamton by having them face off in this Audi A6 vs. Mercedes E-Class comparison.
Luxury Style & Design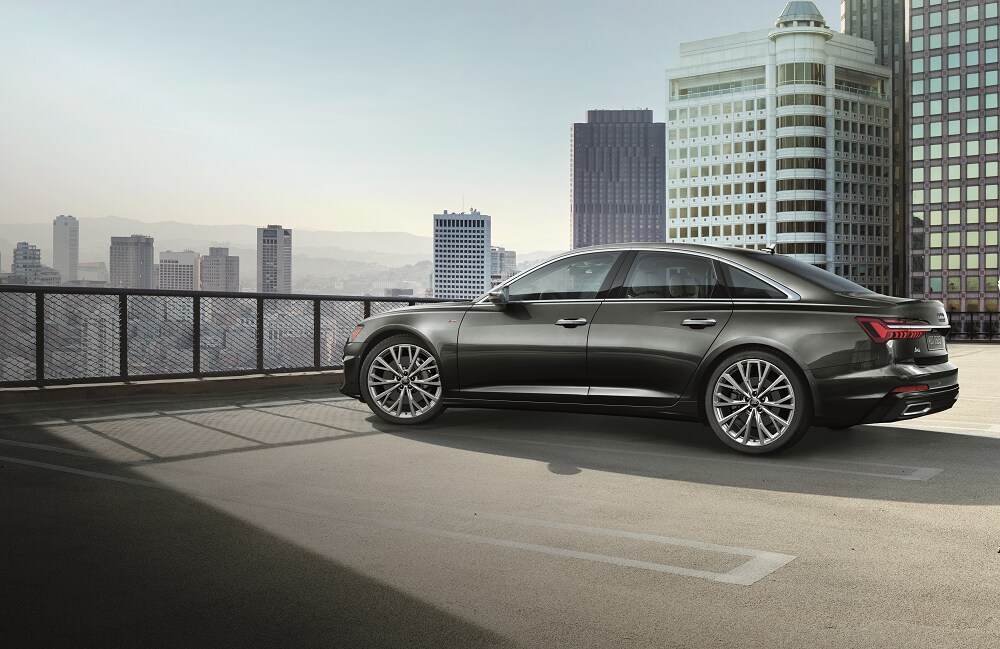 The Audi A6 and Mercedes E-Class both feature an aerodynamic design. Each German luxury sedan greets you with a large black mesh grille that transitions to a sleek round body. Accent lines run up their raised hoods and along the length of the doors to make a bold first impression.
Inside each cabin, you'll find leather seats with options like contrast stitching. The Audi A6 strikes a perfect balance between classic luxury and modern design, though. The center console features a large shifter like you'd find in a race car. Above that, there are two sharp touchscreen displays. These control everything from your infotainment system to your climate control.
There's no denying that the Mercedes E-Class also has a stylish interior. However, it can feel a bit stuffy and outdated. The center console swoops up to the dashboard to form one large unit. With woodgrain accents, it can even feel like you're steering a wide boat. The infotainment system is positioned above the dashboard and looks out of place with the rest of the console.
Passenger & Cargo Room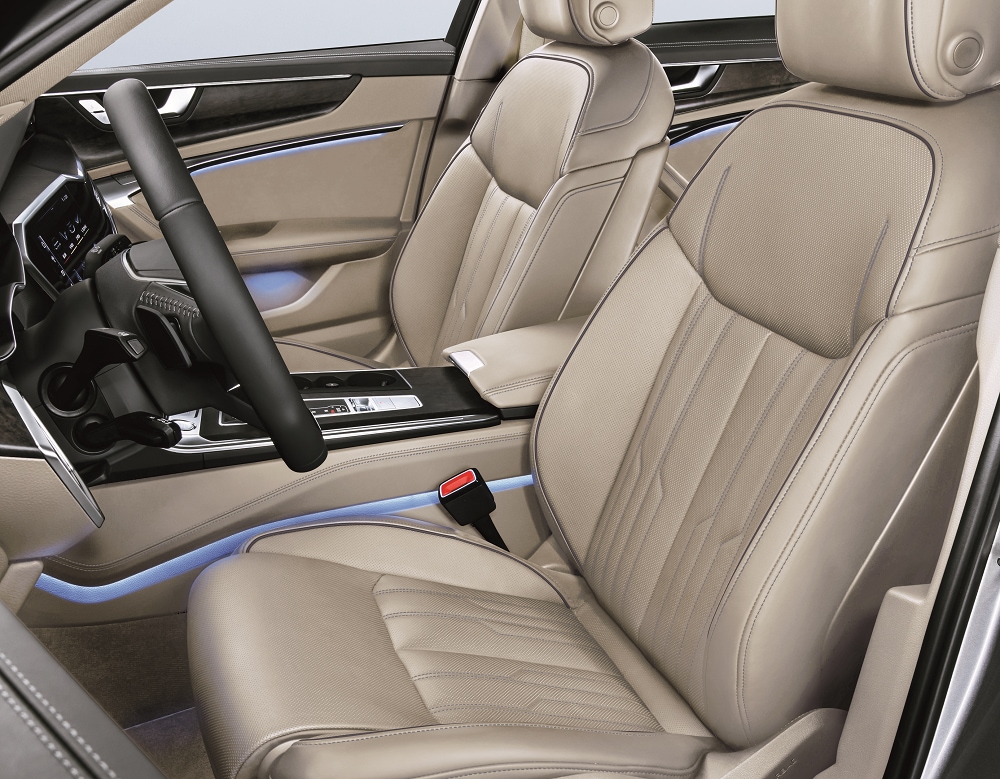 In addition to providing a luxurious interior, both the Audi A6 and Mercedes E-Class have comfortable seating for up to five people. There are plenty of amenities available to help you enjoy the ride, including heated and ventilated front seats, 3-zone climate control, and a panoramic sunroof.
However, the Audi A6 features more space to relax. It's made to accommodate taller drivers up front with 38 inches of headroom. It's also built to let passengers stretch their legs with 37.4 inches of rear legroom.
The Mercedes E-Class feels like a tighter squeeze. It's cramped up front with only 37.3 inches of headroom and doesn't offer enough space for passengers to get comfortable with only 36.2 inches of rear legroom.
Capability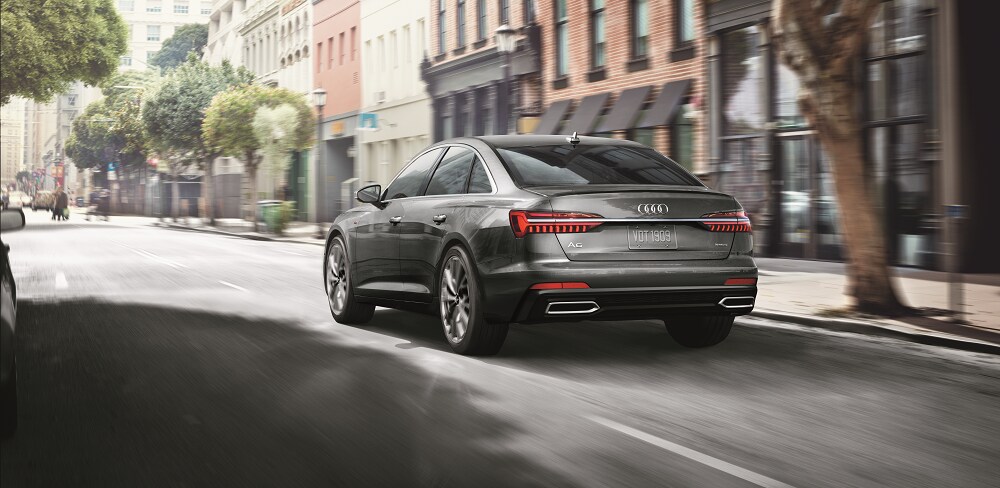 The Audi A6 runs on a performance-inspired powertrain. On top of delivering a fun, exciting drive, it's prepared to give you a capable one when you run into tough conditions. The standard quattro® all-wheel drive keeps you in control with sharp handling and reliable traction.
The Mercedes E-Class also packs a lot of power under the hood. However, its standard front-wheel drive doesn't offer the same kind of versatility.  
Test Drive a Luxury Sedan
Contact Audi Ithaca to learn more about this Audi A6 vs. Mercedes E-Class comparison and take a test drive. With its capable drivetrain and well-designed interior, the A6 offers a comfortable ride and exciting performance to drivers in Ithaca, Corning, and Binghamton.