Drivers of Ithaca, Corning, and Binghamton, New York: Are you ready to combine opulence with performance? At Maguire Audi of Ithaca, we know what high-quality vehicles look like and we're excited to invite you to try them out! That's why our team has put together this overview of Audi Q3 lease deals, so we can showcase what's in it for you when you sign and drive.
Whether you've leased before or not, we make it our mission to assist drivers throughout the process. If you think you want to take one home, we're here to help make it happen. Read on to learn more!
---
Leasing with Us
Our priority is you, our customers. When you decide to lease with us, our knowledgeable staff at our finance center will strive to make the process as streamlined as possible. This means that we'll sit down with you to discuss what you're looking for, your options, and your budget.
What makes leasing so great? Many drivers love this option because it gives them a chance to experience so much more as they drive. If you're new to leasing, there are a variety of perks you can expect when you decide to lease a Q3.
Some of these typically include:
Lower monthly payments
Driving the latest cars
Wider selection
Leasing is made easy when you work with our team. The only step you must consider is deciding what vehicle you'd like. Luckily, we know how to set you up in a car that will take you exactly where you want to go. The Audi Q3 is the ride you've been looking for!
---
Learn About the Audi Q3
Who says luxury can't be functional? The Audi Q3 is a beautiful, sleek vehicle that's all about adept performance. You can take advantage of a powerful engine paired with the elegance that Audi always brings to the table.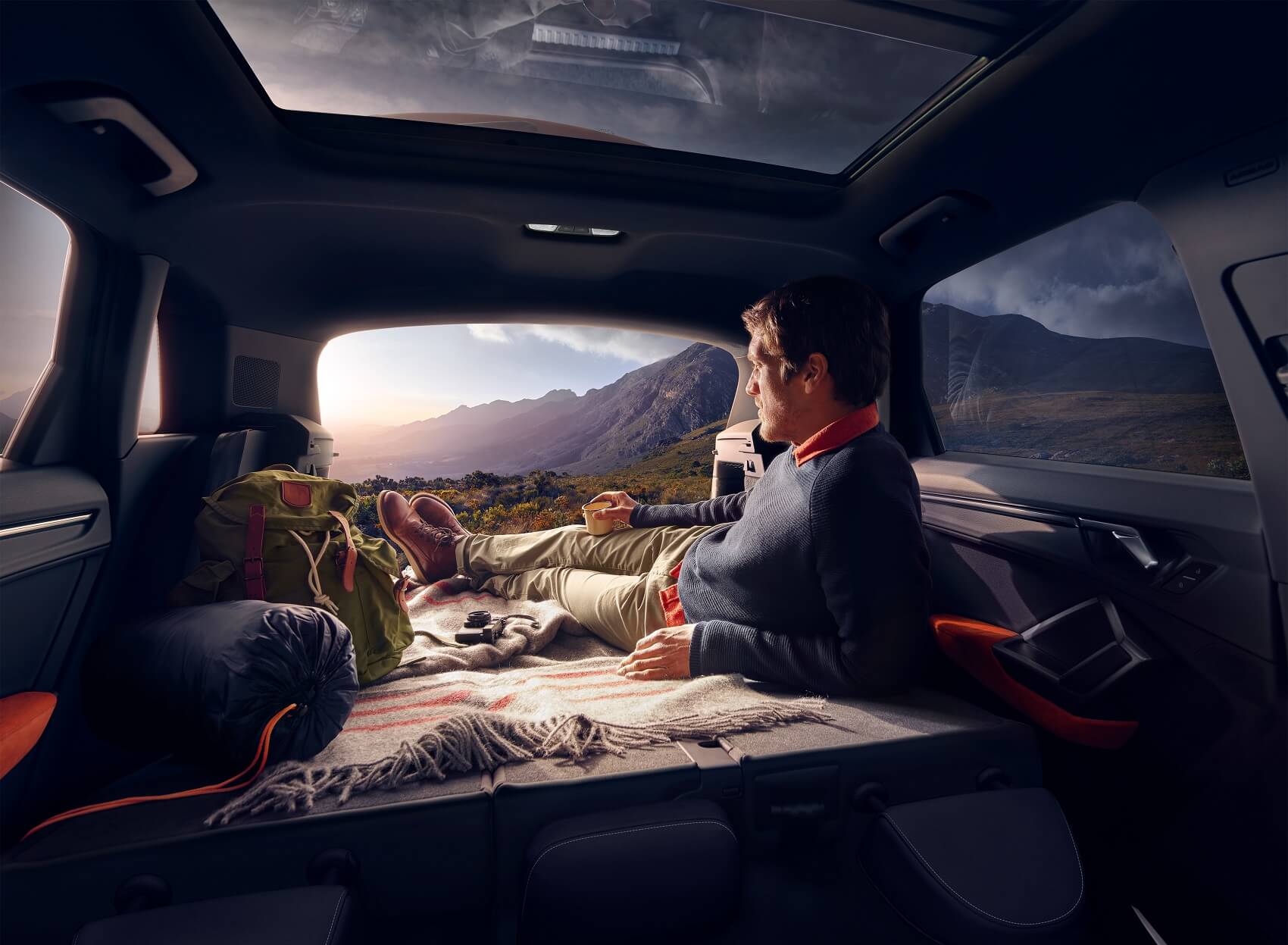 When you step inside, the first think you'll notice is the gorgeous interior. Its décor is inlaid with silver highlights and your choice of natural-toned color palettes. With five adjustable leather seats, you can kick back and relax as you enjoy the ambience.
That's not all. With user-friendly tech and an advanced interface, you can utilize an infotainment system that will keep you connected as you go. The standard Audi MMI® touch response feature comes alongside the digital instrument cluster. Both of these were designed to help you communicate and navigate effortlessly, all while keeping your hands on the wheel!
---
Taking Your Lease for a Ride
Once you've set up your lease deal, the world is your oyster! With so many perks that come with the process, you can enjoy taking trips in your new ride without having to purchase it.
Take your Q3 lease out on the road and prepare for a mini adventure. There are plenty of things to do in and around beautiful Upstate New York.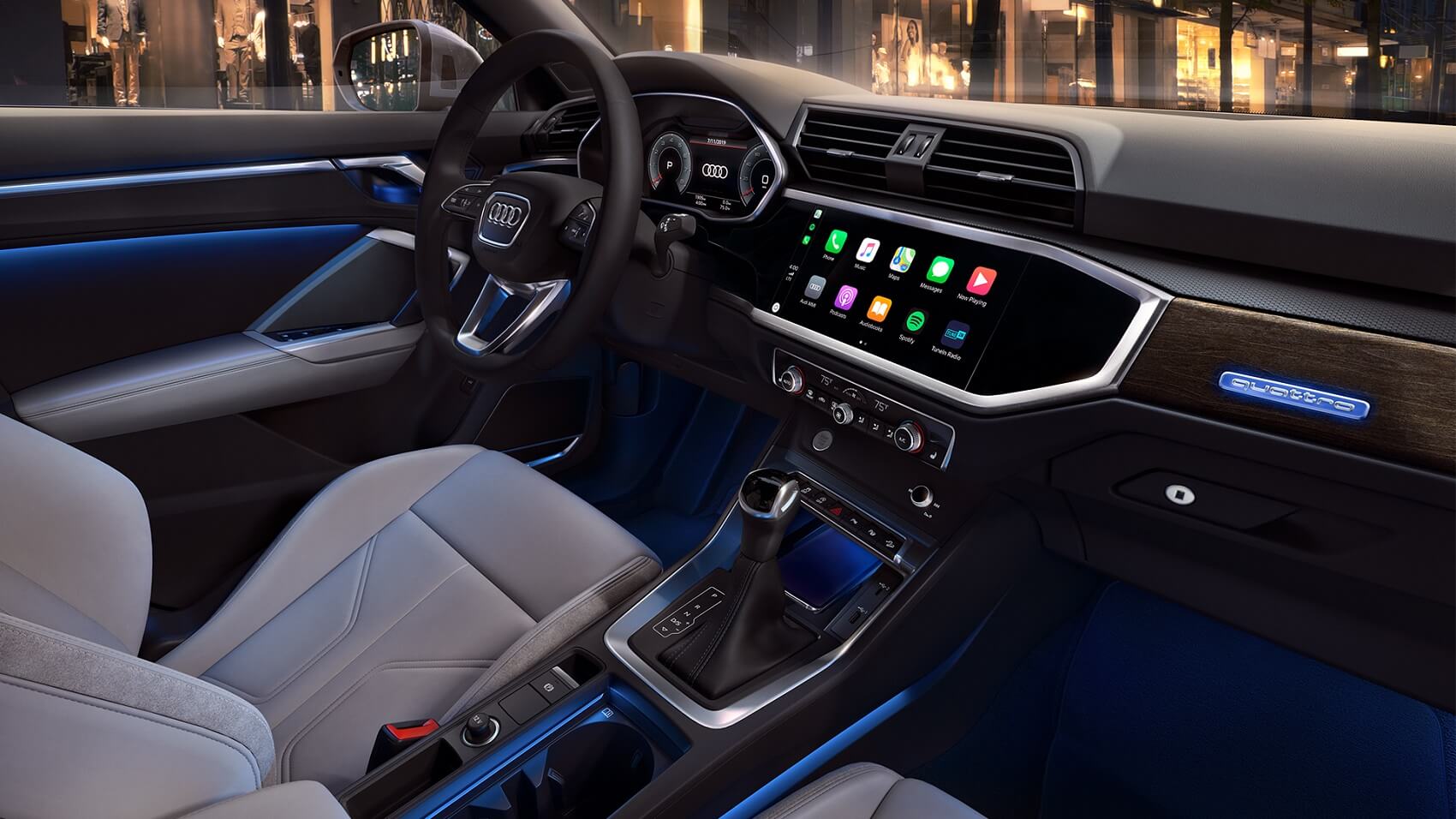 Whether you're headed to Robert H. Treman State Park or the Cornell Botanic Gardens, you'll enjoy peak comfort and agility on the road. One of the many advantages of these lease deals is that you'll have access to the best technology in the market. No matter where you cruise in the area, the Audi Q3 will keep you safe.
If those places aren't your speed, that's fine, too. We know you have places to visit and things to see. Utilize this vehicle's top-tier performance and check out some of the other locations nearby.
The Finger Lakes are an incredible pit stop or you can go ahead and zoom over to the Rockwell Museum. Going back and forth is a breeze in your new set of wheels.
---
Get Behind the Wheel of the Audi Q3
Do you think the Q3 might be the ride for you? With so many amazing features, your morning commute will become vacation time. Take advantage of everything it has to offer and strike an Audi Q3 lease deal today!
Not sure where to start? No worries. Remember, our team at Maguire Audi of Ithaca is here to help. We're proud to assist drivers of Ithaca, Corning, and Binghamton, NY, in finding their ideal cars.
Contact us for more information or with any questions you might have. If you're ready to get behind the wheel, schedule a test drive! You'll get to cruise home in the vehicle you've been dreaming of.