A unique transmission and high-power engine make the Audi Q5 a blast to drive. In order to fully enjoy all this luxurious SUV has to offer, Audi Ithaca created this Audi Q5 maintenance schedule, so you know when to get the services your car needs. Q5 owners in Ithaca, Corning, and Binghamton should read through this schedule carefully and take their car in for maintenance if needed.
Every 10,000 Miles
Every 10,000 miles your Audi Q5 requires a few routine services to keep your vehicle performing at its peak. At this time, change your engine oil and replace your oil filter. Oil is essential to lubricating your car's engine, preventing overheating, wear, and damage. In order for your engine to perform at its best, it needs to be free of dirt and buildup, so replace your filter when you change your engine oil.
Around this time, you should also have your tires rotated. Rotating your tires allows for even distribution of wear helping to prevent excessive deterioration and potential blowouts. Rotating your tires regularly also aids in better traction, which is necessary for cold, snowy New York winters.
Every 20,000 Miles
Dust and pollen filters prevent harmful substances from entering your cabin through your car's HVAC systems. Excessive dirt and allergens will cause an unpleasant driving experience, so it is best to replace the dust and pollen filter every 20,000 miles.
Every two years you should also change your brake fluid. Brake fluid provides lubrication that allows your brakes to operate properly. To ensure your vehicle stays safe, make sure to change your brake fluid at the proper intervals.
Every 40,000 Miles
To ensure efficiency and performance, replace your spark plugs every 40,000 miles. As spark plugs age, the edges wear down, and more voltage is required. To ensure that your engine does not suffer a misfire, surge, or failure, change your spark plugs as recommended.
The S Tronic® transmission found in your Q5 combines the convenience of an automatic transmission with the efficiency of a manual transmission and adds its own dynamic touch. You want to make sure that this transmission is properly maintained so you can fully enjoy your Audi Q5. Change your S tronic® transmission fluid every 40,000 miles so your transmission stays lubricated and functions properly.
Around this time is when your tires may need to be replaced, too. However, with proper routine maintenance such as regular tire pressure checks and tire rotations, your tires may last longer. On the other hand, depending on your driving habits, you may need to replace your tires earlier. Excessive wear from driving off-road can cause your tires to expire quicker.
Every 60,000 Miles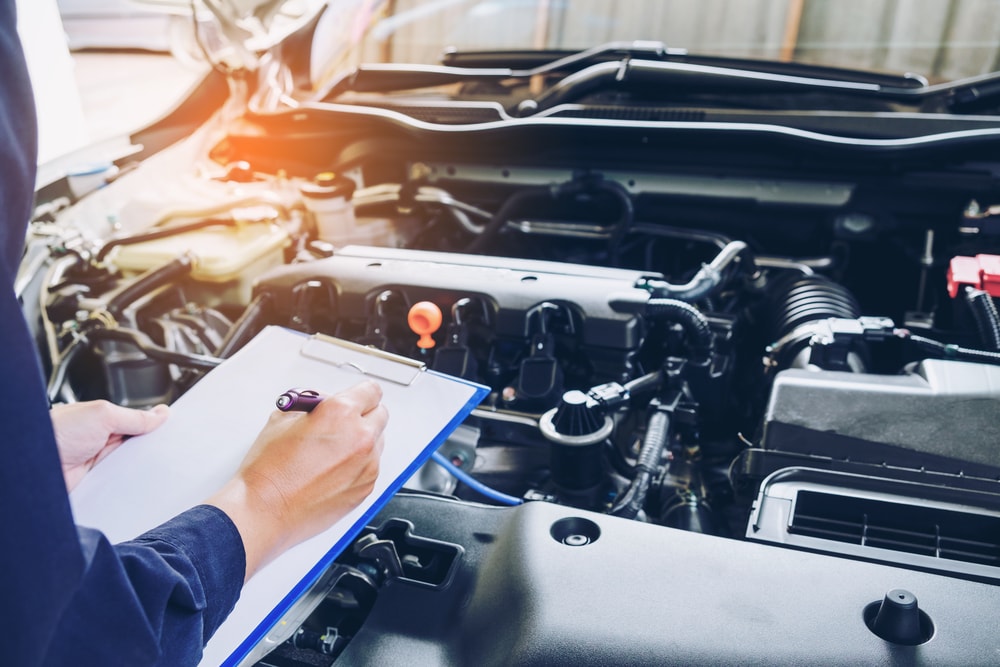 When it comes to your Audi Q5, nothing is more important than the engine. Air filters work to prevent excessive dirt, dust, and leaves from being pulled into your engine, potentially causing serious damage. Over time this filter will collect a lot of buildup, so be sure to replace it every 60,000 miles.
Visit Our Service Center
Whether your Audi Q5 needs a tire rotation or a S tronic® transmission fluid change, the experienced technicians at Audi Ithaca can assist you. Residents of Ithaca, Corning, and Binghamton can contact our service center today to schedule a maintenance appointment.