---
Thanks to three rows of seats and plenty of cargo space, the Audi Q7 is a luxury SUV with room for the whole family. Like every other Audi, it sports a stylish design and lots of power under the hood. While it can provide you with a fun and dependable drive, is it also efficient?
Our Audi Ithaca team explored the Audi Q7 MPG, so drivers and families near the Ithaca, Corning, and Binghamton, NY, areas, will know what it's capable of. You'll learn more about the specific parts of the Q7 that contribute to its fuel efficiency, along with how to make the most out of each drop of fuel.
---
Audi Q7 Fuel Economy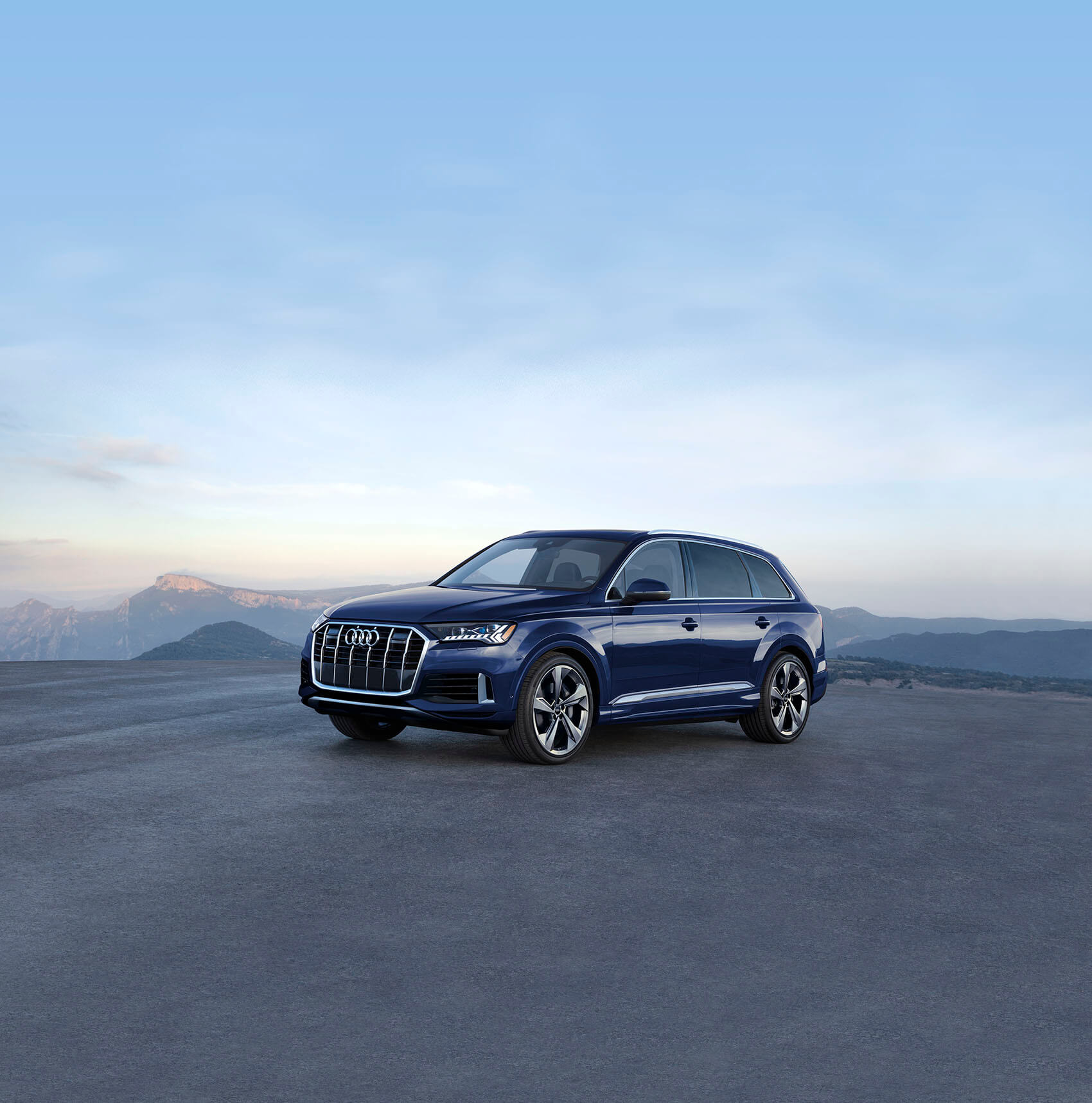 The Audi Q7 offers a powerful turbocharged engine. It sports an EPA-estimated 19 city MPG and 23 highway MPG.* The Audi Q7 uses an 8-speed Tiptronic® automatic transmission to harness its power and achieve this fuel economy. This setup delivers quick, precise shifting-and allows you to take control and personalize your drive by shifting manually without a clutch.
A turbocharged 2L TFSI® 4-cylinder engine energizes the Audi Q7 powertrain with up to 248 horsepower and 273 lb-ft of torque. It can go from 0 to 60 MPH in 6.9 seconds, and has a towing capacity of up to 4,400 pounds when properly equipped.
For added efficiency, this engine is designed with an Audi valvelift system to increase airflow. This results in both better aerodynamics and more impressive engine output. Once you press down on the gas, you'll love hearing-and feeling-this powerhouse roar to life.
---
What Affects Fuel Efficiency?
There are a variety of factors that affect every vehicle's fuel efficiency at any given time. For example, towing heavy payloads requires more fuel from your tank to power the heavy load.
Driving in extreme heat or cold puts extra strain on your engine, meaning that it will use more fuel to keep performing strong. Tricky terrain like gravel will also affect your fuel efficiency. Two factors that are constantly playing a role in your fuel economy are weight and aerodynamics.
---
Vehicle Weight
Simply put, the more weight a vehicle has to it, the more fuel it needs to get moving. Passengers and luggage alike weigh down your vehicle while taking up space in the cabin. This increase in overall vehicle weight means that your engine needs more fuel to perform. Bringing along friends and your favorite gear makes journeys more fun. Just be aware that it comes at a cost.
---
Aerodynamics
Modern vehicles are designed to cut through the air and minimize and wind resistance and drag. Once you get moving, the scientifically tested design minimizes the push-back of the air, allowing it to pass over seamlessly.
If you increase the surface area of your vehicle, such as by tying down cargo to the roof, you'll be met with more air resistance. The same is true when you travel at high speeds and have the windows down. If you need to cool off, let the climate control system do the work. If you minimize these instances of drag, you should be set to take on the open road.
---
Audi Q7 Aerodynamics & Specs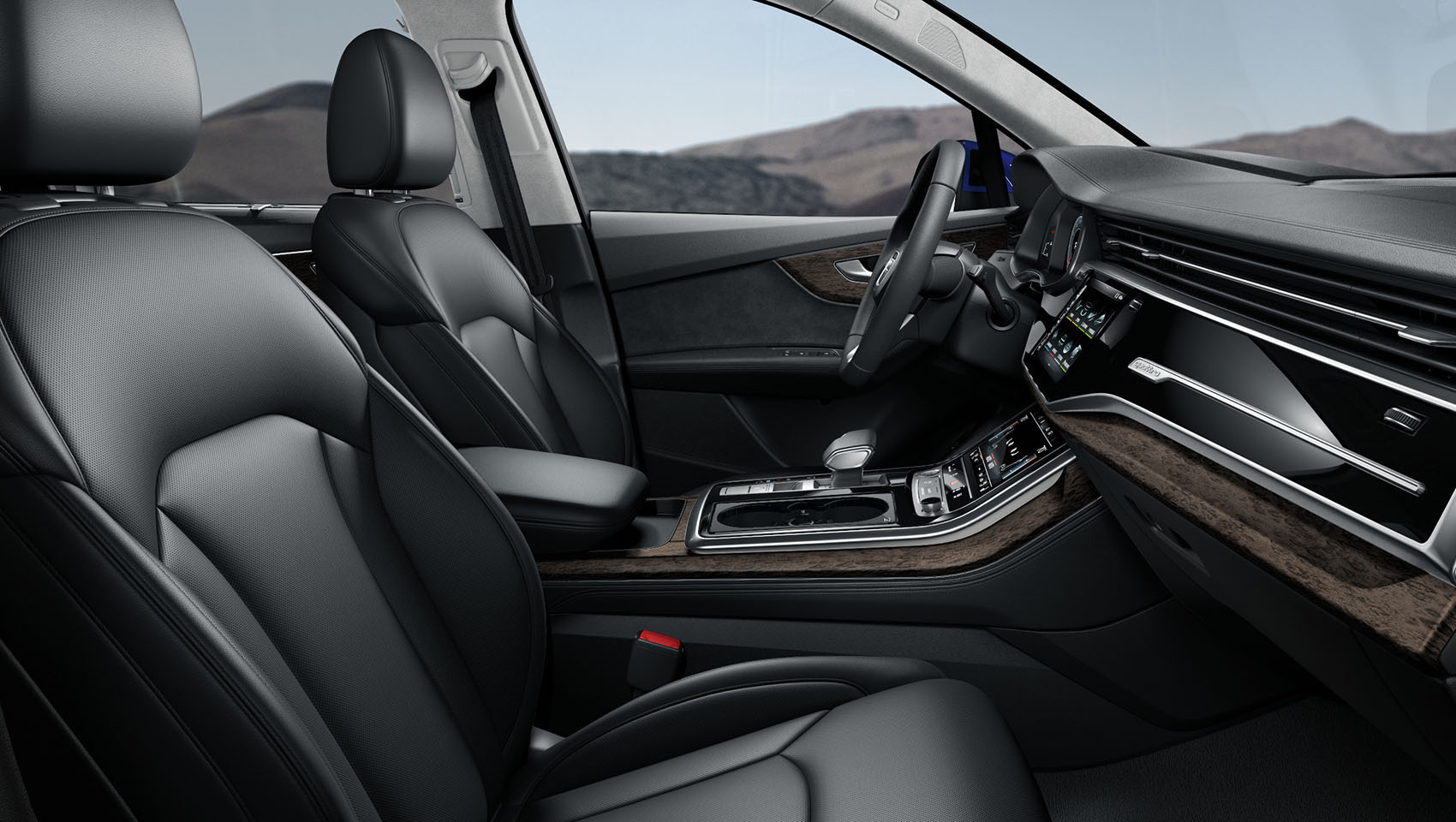 At first glance, the Audi Q7 tells you two things. First, this is a stylish luxury SUV that will look great, whether you freshly wash it or drive it through the mud. Second, this streamlined SUV is designed to minimize drag.
Its rounded body achieves this with a frame that's 68.5 inches tall, 87.1 inches wide, and has a curb weight of 4,784 pounds. For both added airflow and capability on tough terrain, it has a high ground clearance. This also hides its sizeable 22.5-gallon fuel tank.
The Q7 features plenty of space for your passengers and your gear. There's seating for up to seven people, and that room can easily be converted into space for your luggage and bargain-hunting finds. As that room fills up, be aware that added weight means you'll use more fuel.
---
Tools to Extend Your Drive In the Audi Q7
While both the Audi virtual cockpit and available head-up display will show you what kind of MPG you're getting and how many miles until empty, the Audi Q7 also uses efficient features that you can't see to get more miles out of your gas tank.
The standard start-stop engine system will help you save gas in traffic. It shuts the engine off when you're stopped, then turns it back on when you step on the accelerator.
It also takes cruise control a step further with the available Audi adaptive cruise control with Traffic Jam Assist. It'll monitor the vehicle in front of you and adjust your speed based on the flow of traffic.
---
How Else Can I Increase My MPG?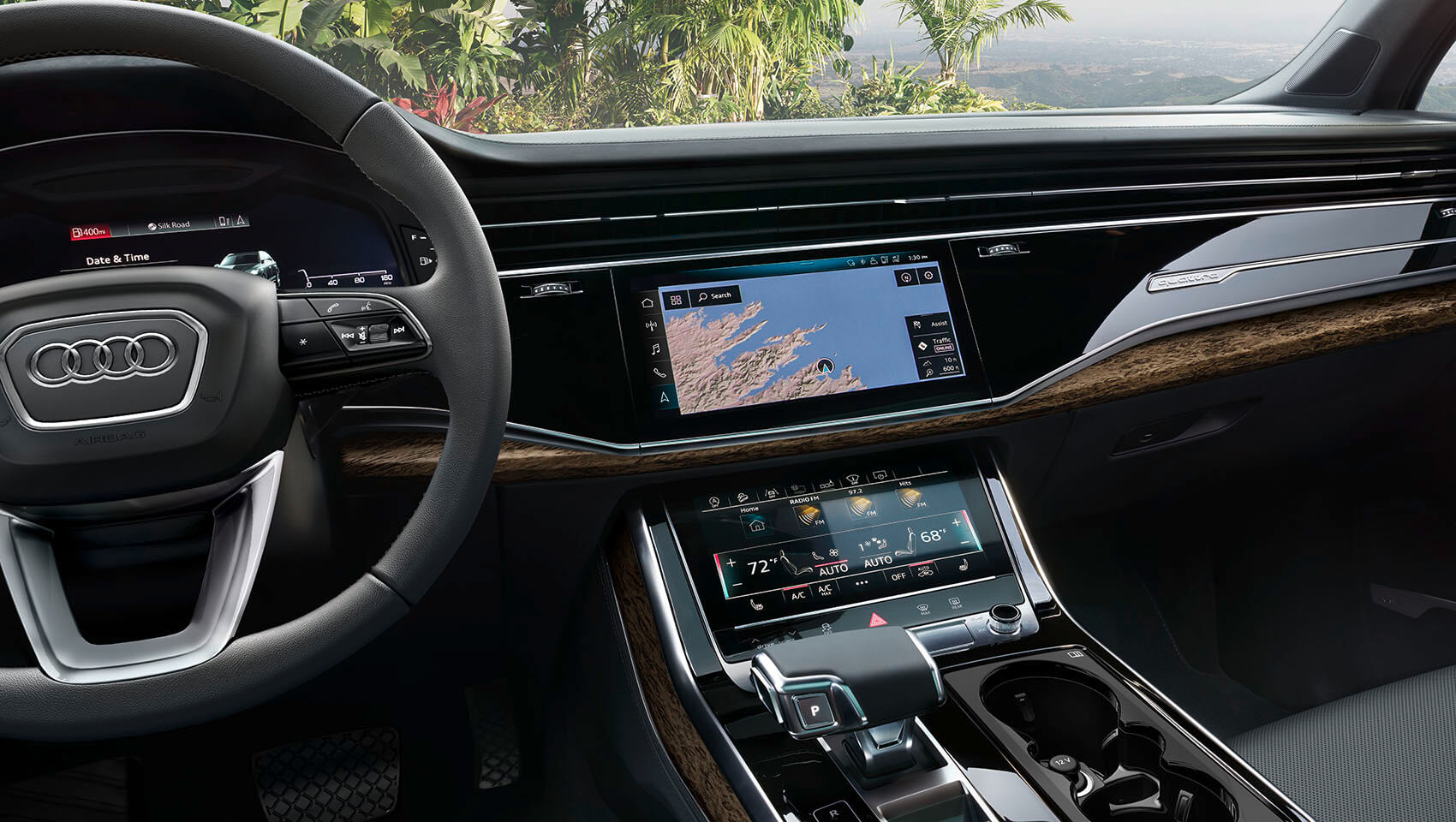 In addition to the built-in tech of the Audi Q7, there are various good practices and habits to have when you drive. Staying on top of your vehicle's maintenance schedule with routine oil changes, tire rotations, and other services will keep your engine performing at its best. Keeping a smooth and steady pace will increase your overall MPG. Conversely, aggressive braking and speeding will reduce your fuel efficiency.
---
Test Drive the Audi Q7
When you're ready to experience luxury around the areas of Ithaca, Corning, and Binghamton, NY, the Audi Q7 SUV is here for you. You can enjoy a smooth, powerful, and fuel-efficient ride every time. Thanks to its expertly designed engine and frame, you can enjoy your drives longer and with less time and money spent at the pump.
To see how far this luxury SUV can go, and learn more about the Audi Q7 MPG, contact Audi Ithaca and take a test drive. With its large gas tank, aerodynamic design, and efficient powertrain, this stylish midsize SUV can carry you farther between trips to the pump.
---
*2021 EPA estimates. Your mileage and emissions will vary and depend on several factors, including your driving habits and vehicle condition. See www.fueleconomy.gov for details.
---