Getting service and repairs on your tires is just as important as any part or system under the hood. When you're searching for tire repair near Ithaca, Corning, and Binghamton, schedule an appointment with Audi Ithaca.
Types of Tire Repair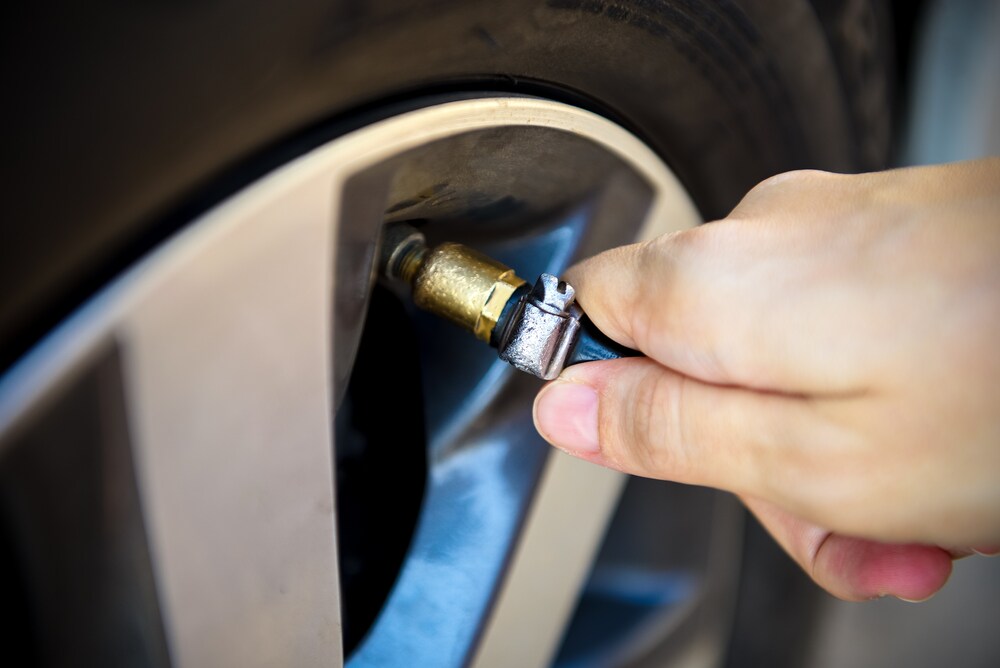 Let's say you've driven over a nail. If it happened recently and the whole is small, a service technician should be able to patch it up for you. The same is true if you've had a run in with a curb. Some light scratches along the sidewall of the tire should be easy for a tire center to repair.
If your Tire Pressure Monitoring System dashboard light comes on or if you haven't gotten air in your tires in a while, you may just need to some extra air. Checking the tire pressure for all four tires and your spare is often a part of routine maintenance. It's just as important to get your tires rotated regularly to make sure they're wearing evenly.
Lastly, if a tire's tread is too worn or there's a hole or tear, a service technician can always install a new set of tires for you.
When To Get New Tires
When your tires show signs of damage or worn-out tread, it's time to get them replaced. If you don't see any of these signs, you'll usually still need to get new tires between every 25,000 to 50,000 miles.
This wide range is because where you live, what you drive, and how you drive can affect how long your tires last. A roadster and a midsize SUV aren't going to run on the same tires, just like a set of wheels is going to hold up longer if you drive cautiously versus if you're an aggressive driver. 
Signs You Need Tire Service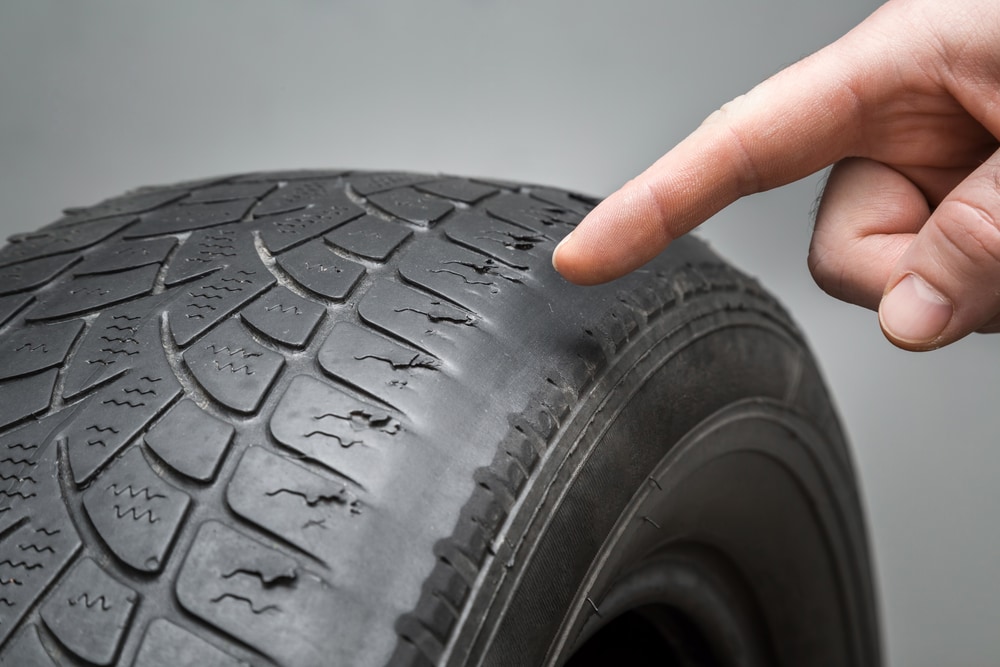 Sometimes one of your tires makes it clear that it needs to be repaired or replaced. If you've got a flat, one wheel is riding low, or you've had a blowout, it's obvious that you need to get your vehicle to the service center. Fortunately, there are some other signs you can look for before one of those situations pops up. Some ways to tell if you need tire service are:
The Tire Pressure Monitoring System light turns on
The tread looks and feels smooth
There's splitting or tearing along the sidewall
The tread is level with the wear bars that run across the bottom of the tread
If your tire looks like it's in good condition, but you want to check the tread, there's a quick test you can do. All you need is a penny. Just turn it upside and try to insert it into the tread. If you're not able to push it in and you can see most or all of President Lincoln's head, you should probably get a new set of tires.
Schedule Tire Repair
Schedule service with Audi Ithaca if you notice any of the signs that you need tire repair near Ithaca, Corning, and Binghamton. Our service center has a highly trained team of technicians and a large inventory of tires. They'll be able to repair or replace your tires, so you can get the most dependable traction during your drives.
Ask a Question
* Indicates a required field
Hours
Monday

8:00am - 8:00pm

Tuesday

8:00am - 8:00pm

Wednesday

8:00am - 8:00pm

Thursday

8:00am - 8:00pm

Friday

8:00am - 6:00pm

Saturday

8:00am - 6:00pm

Sunday

Closed